Maldon, Essex: Offshore wind energy is a young, rapidly growing industry in which hundreds of millions of pounds are being invested as the UK seeks to secure its source of renewable energy for future generations. As in all young industries, the challenges are immense, and many companies which have traditionally worked in marine engineering and technology are taking a highly pro-active approach to such challenges.
One such company is Mantsbrite, which has been successfully supplying electronic navigation and communications equipment to the marine market for nearly 50 years.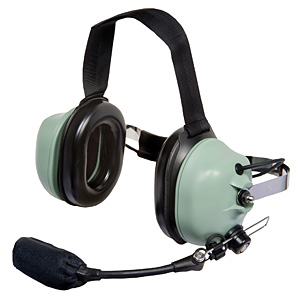 Its recent launch of the new David Clark Marine Wireless Headset Communication System into the UK market provides effective communication between a vessel's wheelhouse and the on-deck crew, and one of the early users is a company operating a growing fleet of the latest generation of offshore wind farm personnel transfer and support vessels.
Mantsbrite Managing Director David Ash believes that these rugged wireless headsets can play an important communications role in many marine and offshore applications, and he is currently looking at the practicalities of their use by construction workers and wind turbine engineers who build and maintain these huge offshore structures. He said:
"The David Clark wireless headsets provide crisp clear communication over a 100 metre range, which is slightly greater than the height of the majority of wind turbine towers currently being erected in the waters surrounding the UK. Health and safety disciplines demand that wind turbines are 'hard hat' locations for all workers, and the range features versions which are specifically designed to be worn under such protective headgear."
"David Clark headsets have been in use in the aviation and aerospace industries for many years, and have a great reputation for clarity and reliability. Our installations in the marine environment are proving equally effective and reliable, and we are now developing applications for offshore wind farm developers, operators and construction contractors to provide solutions to the person to person communication challenges of these harsh working environments."