Come and say hello to us on Stand 01 where you can have a chat and a coffee. You can also view our latest range of commercial marine electronics and speak to our staff for any information or advice you may need on both new or older style equipment. At the most recent Expo, there were over 80 exhibitors, so come along to see for yourself the vast range of products and services available to the fishing industry.
And before the dawn of a new Expo peeks over the September horizon, we would like to look back at the Expo in Aberdeen for being such a successful event. As Mantsbrite's MD David Ash said in the July edition of The Skipper:
"A great show to launch our new radar with orders taken during the show thanks to the organiser's pre-show publicity. The show gets bigger every year and it was great to meet our overseas customers. A very happy exhibitor!"
Ashton Gate, Ashton Road, Bristol BS3 2E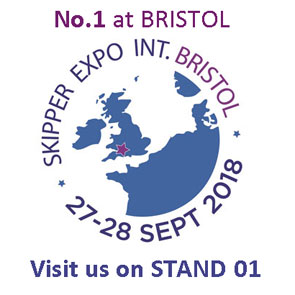 Thursday 27th September 10am - 5pm
Friday 28th September 10am - 3pm
The Skipper Expo Int. Bristol is a two day event proving very popular with the industry, growing year-on-year, and now with around 80 exhibitors at its most recent event.The success of the show can be attributed to the fact that the Expo is a great place to do business, as well as an ideal venue for the fishing industry to network and socialise. Come along during 27th September to 28th September 2018 to see for yourselves the range of expertise and equipment on show.
Click here for further information