Mantsbrite launches World's First Broadband Searchlight Sonar Koden KDS-6000BB
The new Koden KDS-6000BB Broadband Sonar for the commercial fishing market has just been launched in the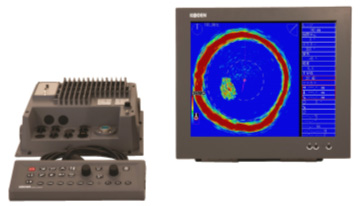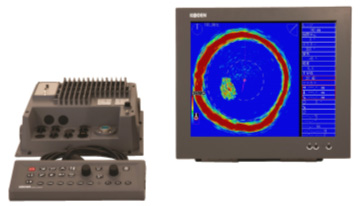 UK by Mantsbrite.
Through its 175 strong dealer network in the UK and Ireland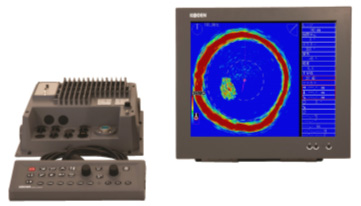 Mantsbrite is a leading supplier of high specification electronic equipment to all sectors of the marine market - leisure, fishing and commercial.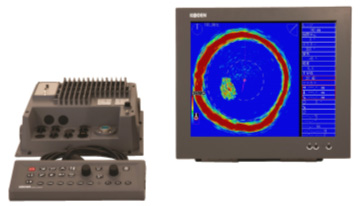 The new Koden KDS-6000BB is the world's first broadband searchlight sonar which enables the user to select any frequency between 130 to 210 kHz to suit their type of fishing or to target specific fish species.
With 6 "Condition Memory" (CM) keys the user can pre-set 6 different frequencies and parameters then instantly switch between them with a single press on one of the CM keys. This is especially useful when targeting specific fish, the user can instantly change parameters to see which frequency gives the best target returns and picture clarity free from interference. Using the CM keys the user can also preconfigure the sonar to suit different types of fish such as tuna, squid, mackerel etc.

The Koden KDS-6000BB has a power output of 1.5kW giving a maximum range of 1000 meters. When used in searchlight scan mode scan speed can be altered by increasing or decreasing the scan steps, using a 20o scan step a fast 360o scan is available to track fast moving fish or schools of fish. The scan steps can be increased to 15o, 10o or 5o if higher resolution is required. Once a fish school is located a target lock facility keeps the school on the display regardless of the ships attitude or heading. Four different presentation modes are available, 360o sonar mode, off-centre mode, an adjustable bottom scan mode and an echo sounder mode.

The KDS-6000BB comprises of a "Black Box" processor with VGA output, user keyboard, transducer hoist mechanism and 6" diameter 1.5kW transducer with 10m cable. The processor is connected to an installer supplied VGA monitor.
"The KDS-6000BB really is a unique product, for the first time in the world fishermen can change frequency at the press of a button to suit fishing conditions, it's like having six different sonars installed on your boat!" said David Ash, Mantsbrite's Managing Director, when he first demonstrated the KDS-6000BB at the recent Skipper Expo event in Bournemouth.
The recommended retail price of the Koden KDS-6000BB Broadband Sonar is £10,250 ex duty ex vat.
2014 is Mantsbrite's 50th Anniversary year, and it currently supplies its dealer network with a wide range of products from manufactures including AMEC, ComNav, Cristec, David Clark, Enag, Fineman, Koden Electronics, LCJ, Lornez, Navicom and North Invent.